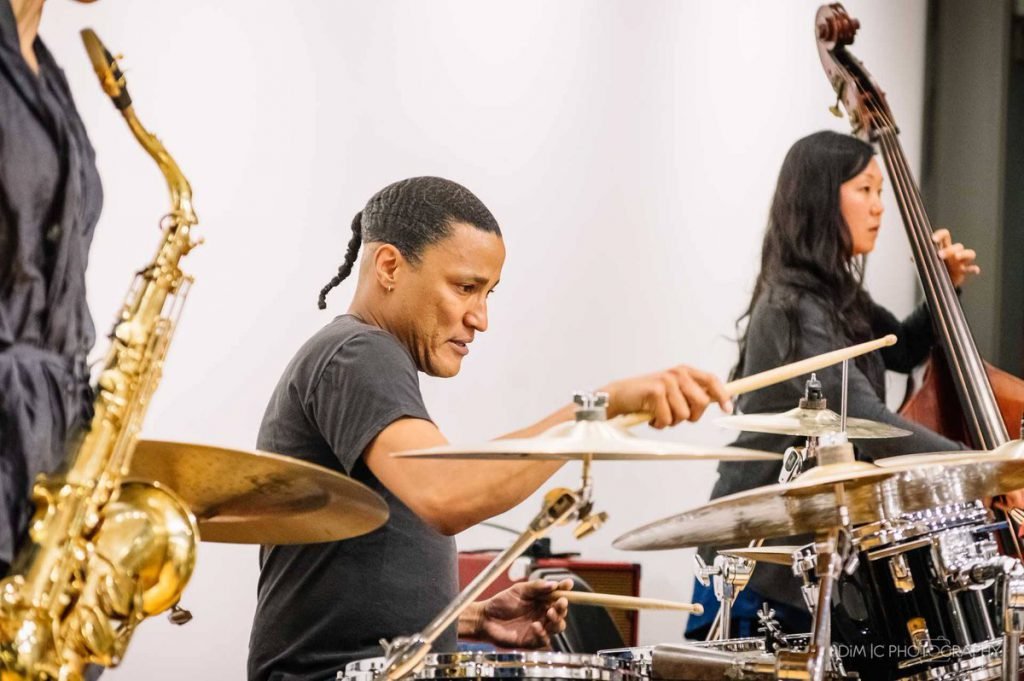 Sean Rickman
Sean Rickman (born October 16, 1970) is an American drummer, vocalist, guitarist, bassist, songwriter, producer and recording artist from Washington, DC.
He is best known for his work with Shawn Lane, Garaj Mahal, Dapp Theory, Steve Coleman, Maxwell, Meshell Ndegeocello, Blacksheep, Phil Upchurch, David Fiucynski & Screaming Headless Torsos, Kai Eckhardt, Anthony Tidd's Quite Sane, K'Alyn, Angela Bofill and George Duke.[1]
Rickman was lead singer and drummer for Garaj Mahal from 2007–2011 and currently his DC Rock band Big Mouth featuring guitarist Leonard Stevens. He was also featured alongside Herbie Hancock, Wayne Shorter and Marcus Miller on the Tribute To Miles 2011 tour.[2]
Currently Rickman tours and records with alto saxophonist Steve Coleman, bassist Kai Eckhardt, guitarist Miles Okazaki and others. He dedicates most of his off road time to his instructional site. Rickman releases self produced albums under his artist name The Rick performing all the vocals and all the instruments. He is developing live performances as the frontman of his power trio.