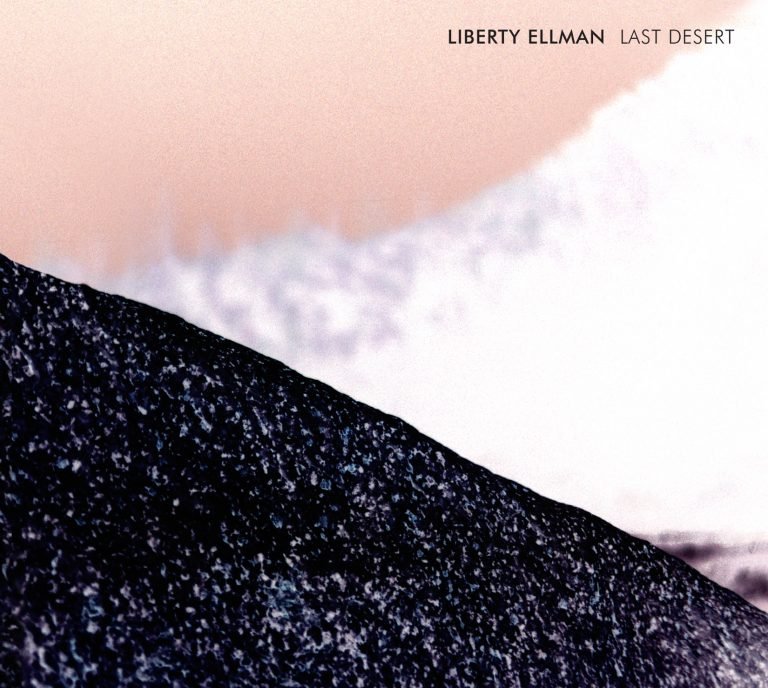 Last Desert
Liberty Ellman
Track List
The Sip

5:16

Last Desert I

7:30

Last Desert II

7:38

Rubber Flowers

5:56

Portals

8:35

Doppler

4:51

Liquid

5:11
Last Desert is guitarist-composer Liberty Ellman's follow up to his critically-acclaimed Radiate (Pi 2015), which the Wall Street Journal praised as "bristling with energy and innovation" and Downbeat called "unique, indelible and fully human." Ellman was named the #1 Rising Star Guitarist in the 2016 Downbeat Critics Poll and one of four guitarists of the year in the expanded Jazz Times Critics Poll, alongside Bill Frisell, John Scofield, and Julian Lage. He is widely lauded for his signature role in Henry Threadgill's Zooid, including on the Pulitzer Prize-winning In for a Penny, In for a Pound (Pi 2015). His unorthodox style enlivens groups as varied as Myra Melford's Snowy Egret, Joe Lovano's Village Rhythms Band and Universal Ensemble, the JD Allen Quartet, Adam Rudolph's Go Organic Guitar Orchestra, and also with artists such as Nicole Mitchell, Ches Smith, and Rwandan-Ugandan singer, Somi. He is also featured in Luanda-Kinshasa, the film collaboration between Stan Douglas and Jason Moran that exhibited originally at David Zwirner Gallery in New York and was recently part of Moran's large-scale exhibition at the Whitney Museum of American Art. Pianist and MacArthur Fellow Vijay Iyer said of Ellman: "When I first heard Liberty over twenty-five years ago, he quickly became my number one favorite living guitarist/composer, and he has held that position ever since. He is a musician's musician, bursting with creativity and keen intuition, with a knack for haunting melodies, rich textures, deep grooves, and hard edges, all deployed with consummate taste."
Last Desert, Ellman's fourth release on Pi Recordings, takes its name from 4 Deserts, an annual ultramarathon through some of the harshest environments on Earth: from the Atacama in South America to the Gobi in China, the Sahara in Egypt, and the "White Desert" of Antarctica. Like the stark contrast between the beauty of these landscapes and the grueling nature of the races, Ellman's compositions strike a charged balance between unfiltered emotion, a painterly lyricism, and pure intellectual depth. As Ellman explains: "There is something profound about the idea that these athletes have the will to compete in the most severe environments on earth. In a way this whole event gives me hope. Our species needs people with that level of tenacity to lead the way toward the future."
Going deep from the first note, Ellman begins Last Desert with the reflective, intimate track "The Sip." Built around an elegantly-structured melody that puts all of Ellman's gifts as a master of his instrument on display, the song emanates resolve and vulnerability in equal measure. Around the guitarist's searching lines, the saxophone,
trumpet and tuba move like constellations over a desert horizon. On the album's eponymous centerpiece, the music moves with an episodic, narrative flow that transforms over an unfolding landscape. Ellman's incisive soloing and trumpeter Jonathan Finlayson's ultra-cool rejoinders cut diagonally across tight chronometric work from drummer Damion Reid and bassist Stephan Crump. The second part of the composition opens atmospherically: The musicians seem to struggle for oxygen at first, which makes alto saxophonist Steve Lehman's full-throated playing all the more thrilling, and tuba virtuoso Jose Davila's humanism all the more poignant. The "B side" of Last Desert, which includes the colorful, ballad intro to "Portals" and the mechanically precise use of hockets on "Doppler" shows off Ellman at his most kaleidoscopic.
All of the musicians from Radiate reunite for Last Desert. Together, they evidence the community aspect of this music: Davila has played with Ellman in Henry Threadgill's Zooid since that bands inception almost 20 years ago and is a member of Lehman's Octet. In addition to being a long-standing member of Steve Coleman's Five Elements, Finlayson also plays regularly in many of Lehman's aggregations, as well as with Threadgill. Reid is a member of Lehman's trio and was in Finlayson's Sicilian Defense. Crump, who is perhaps best known for playing with Vijay Iyer, works with Ellman in his own Rosetta Trio. This shared musical history and familiarity enables Ellman to compose with these musician specifically in-mind. Ellman's warm, clear lines, Finlayson's clean lyricism and Lehman's acerbic tone — blend together beautifully. The doubling of Davila and Crump add a distinct, syncopated pulse while Reid bring his usual dynamic panache. According to Davila, "Liberty wrapped his compositional hand around us so that we can bring life to his gestures and designs." This is something you experience with Last Desert: There is a unity in the way this band plays, as if the air between them had been scrubbed clean. Together they conjure Ellman's panoramic musical vista with brilliant clarity.