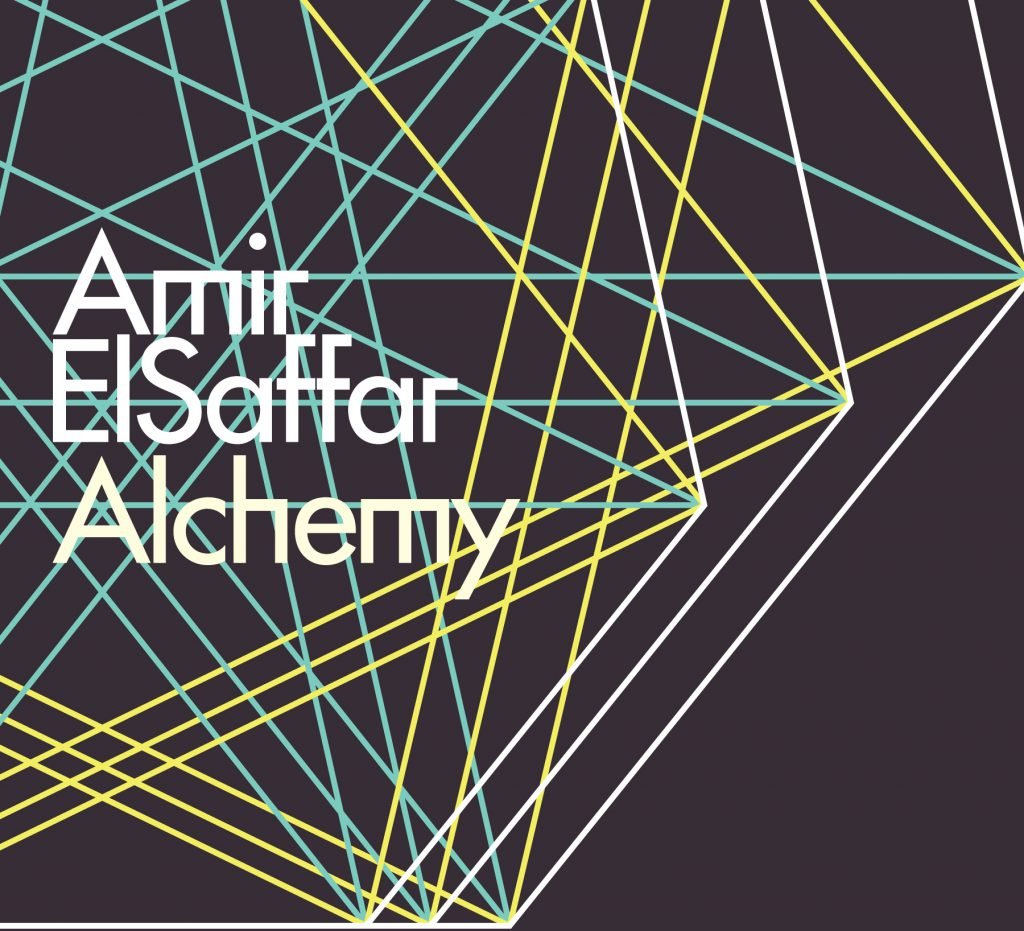 Alchemy
Amir ElSaffar
Track List
Ending Piece

7:32

Miniature #1

2:59

Athar Kurd

9:25

Five Phases

8:08

Balad

4:44

Quartal

6:08

12 Cycles

7:07

Embubum - Ishtarum - Pitum

10:56

Nid Qablitum

5:08

Ishtarum

7:48
Alchemy is the latest chapter in trumpeter Amir ElSaffar's continuing investigation into the tonal systems of Middle Eastern cultures within a jazz context. A recent recipient of the prestigious Doris Duke Performing Artist Award, ElSaffar has been residing mostly in Egypt for the last year, further absorbing the musical language of that region. However, unlike his three prior releases on Pi Recordings Two Rivers (2007) and Inana (2011), which relied heavily on the Iraqi maqam for their structural form and instrumentation; and Radif Suite (2009) with saxophonist Hafez Modirzadeh, which utilized a musical system devised specifically for that group, Alchemy finds ElSaffar writing for a standard jazz quintet with a sound distilled through his highly personal harmonic vocabulary, one that draws on microtonality and the maqam.
The first three tracks of the album, which are based on Sumerian/ Babylonian modes, comprise the Ishtarum Suite. These modes were originally found on a tablet dating to 1750 B.C. on which is a seven-pointed star that describes the tuning of a seven-string lyre. From this tablet, one can extrapolate the system of seven modes (later to become the Greek modes) through 12 keys, forming the basis of the Western tonal system. ElSaffar utilizes the theory behind these millennia-old modal systems as inspiration for new melodic, harmonic, and contrapuntal material. The next four tracks are selections from a larger work, the Alchemy Suite, which employs ElSaffars own tuning system, giving quarter tones a value within jazz harmonic systems. The tracks Quartal and 12 Cycles are perhaps the first examples of jazz works that use microtonal "chord changes." Unlike the work of Hafez Modirzadeh, on whose Post-Chromodal Out! (Pi 2012) ElSaffar also performs, the piano has not been tuned away from equal temperament. However, when surrounded by other instruments playing in microtones, the "normal" pitches of the piano start to sound like they have been retuned, which creates an otherworldly effect not wholly of any musical language or culture.
ElSaffar's quintet is made up of some of the top improvising musicians in New York: John Escreet (piano) is an innovative and adventurous pianist with six albums under his own name; Francois Moutin (bass), who plays with unparalleled chops on his instrument, leads the Moutin Reunion Quartet; and Dan Weiss (drums), who in addition to leading his own trio, plays with Lee Konitz, Rudresh Mahanthappa, Miguel Zenon, Dave Binney and countless others. Tenor saxophonist Ole Mathisen who is a master of microtonal playing contributes beautifully controlled and technically dazzling playing, and serves as the perfect foil to ElSaffar on the front line. Together the band tackles this challenging music with creative aplomb.
ElSaffar has spent much of the last two years living in the Middle East in a constant quest for new life and musical experiences. There he has collaborated with musicians such as the iconic Lebanese pianist Ziad Rahbani and Egyptian pianist Fathy Salama known as the "Godfather of Arab Jazz" the only Arab to ever receive a Grammy Award for his work on the Youssou N'Dour album, Egypt. In the US, ElSaffar has stood on the forefront of fostering cross-cultural dialogue with the Middle East/Arab world. In addition to being a virtuoso trumpeter one of a handful of musicians able to play microtones on that instrument he is an accomplished maqam singer and performer on the Iraqi santour (hammered dulcimer), and leads Safaafir, the foremost Iraqi maqam ensemble in the United States. In 2009, he was a semi-finalist in the International Maqam Competition in Baku, Azerbaijan. He is also the music curator for Alwan for the Arts, the New York-based Middle Eastern cultural center in addition to leading the Alwan Ensemble, which specializes in the performance of Arab Classical music. His composition for the Ensemble, "Zaman," was commissioned by and performed at the Metropolitan Museum of Art. He was also commissioned to compose a new work for Two Rivers this year by the Newport Jazz Festival. ElSaffar is currently the director of the Middle Eastern Ensemble at Columbia University.
The use of microtonality and modal systems are, of course, no strangers to jazz. From the big bands of Duke Ellington and Thelonious Monk's re-voicing of chords to mimic micro-tuned intervals, there has long been a desire for musicians to break beyond equal-tempered systems. ElSaffar's work, however, is one of few examples where a distinct nomenclature and exact value is given to non-equal tempered pitches. For horn players in particular, this demands much more than the use of glissandi and pitch bending, or playing sharp or flat; the performers must learn novel fingerings and develop a heightened awareness of pitch in order to properly execute the music. Modal jazz is based on the ancient Greek modes (e.g. George Russell's Lydian Chromatic Concept), which in turn find their basis in the Sumerian/Babylonian modes that ElSaffar uses for inspiration. The compositions on Alchemy carry on the jazz tradition in both these veins.
Alchemy is ElSaffar's paean to the standard jazz form, filtered through his singular vantage. It represents a new phase in his continuing dialogue with his own Iraqi and American heritage, this time through the lens of an ancient modal system that also serves as the foundation of both Western harmony and Eastern modality. While ElSaffar's music is rooted in the oldest known tonal systems, he is constantly searching for sounds unheard and chords yet to be named, all while pushing jazz to unchartered territories.