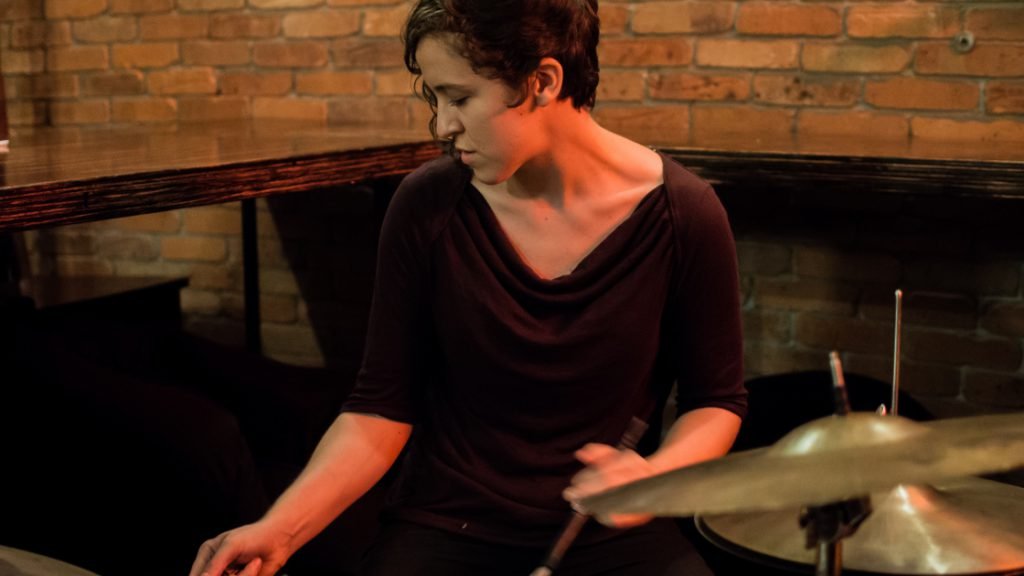 Kate Gentile
Originally from Buffalo, drummer and composer Kate Gentile has played and recorded with a panoply of renowned musicians since moving to NYC in 2011. Kate has worked with Anthony Braxton, Dustin Carlson, Kris Davis, Marty Ehrlich, Michael Formanek, Matt Mitchell, Helado Negro, Ted Reichman, Chris Speed, Anna Webber, and John Zorn.
In addition to working as a sideman and collaborator, Kate leads bands exploring her own music, which has been described as "…hyper-detailed…designed to spur multi-faceted improvisation". Kate leads bands with Kim Cass, Adam Hopkins, Matt Mitchell, Hank Roberts, Chris Speed, and Jeremy Viner, which play her compositions often exploring complex rhythmic and harmonic material. Her record Mannequins (Skirl 037, June 2017) has garnered much critical acclaim from both music journalists and heavyweight musicians.
Other key projects Kate is a part of are Snark Horse, in which she co-leads and shares compositional duties with pianist Matt Mitchell; Matt Mitchell's sextet Phalanx Ambassadors, and Dustin Carlson's septet Air Ceremony. Gentile and Carlson also have a compositionally collaborative guitar-drums duo called Secret People.