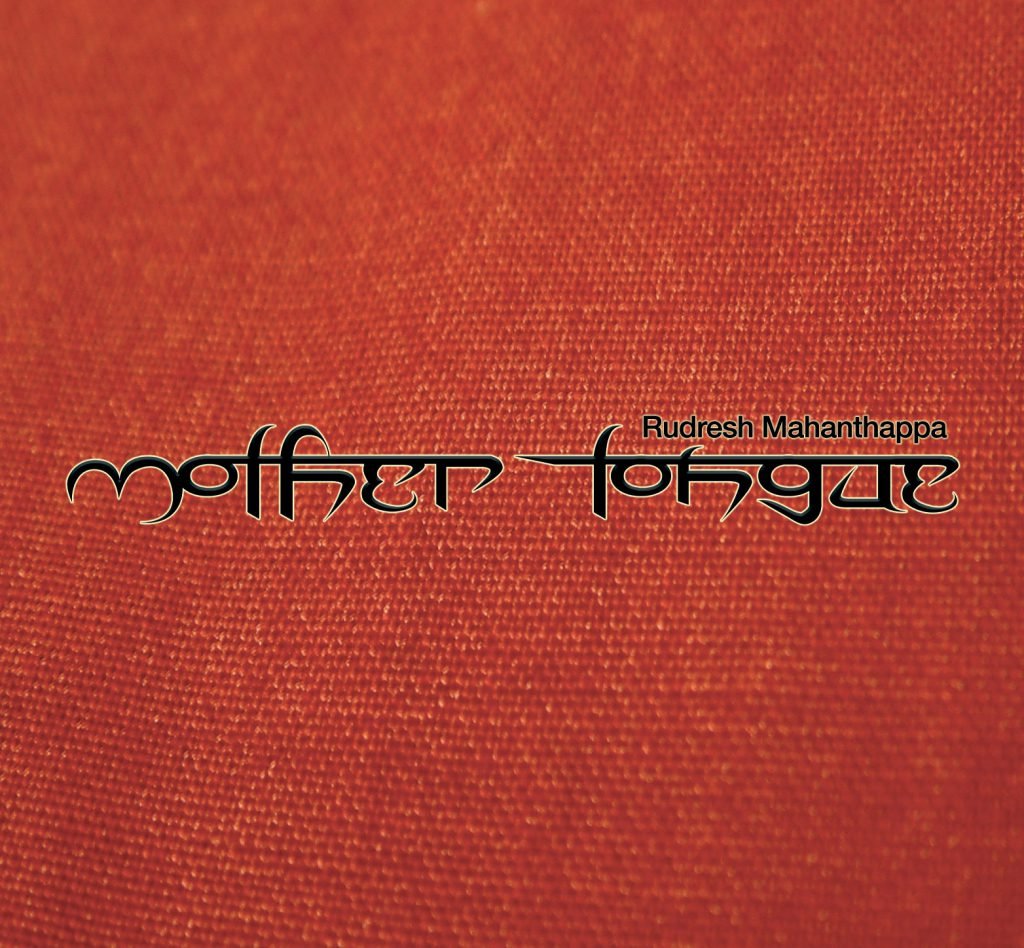 Mother Tongue
Rudresh Mahanthappa
Track List
The Preserver

5:53

English

4:53

Kannada

6:48

Gujarati

5:25

Telugu

6:41

Circus

7:50

KonKani

2:45

Tamil

5:36

Malayalam

5:52

Point of View

1:50

Change of Perspective

8:50
"Mahanthappa, the commanding presence at the helm, has a tone that is hard, bitting, and emotionally alive."
— David Adler, Jazz Times
"If there is one particular attribute that could be singled out about Mahanthappa as a player, it is his control. He can sustain a flurry of notes that bite and chew, without toppling into excess. He sees the light and heads toward it and, when in the open, unravels his imagination, without getting burned or blinded."
— Jerry D'Souza, All About Jazz
Mother Tongue  is the latest album from Indian-American composer and alto saxophonist Rudresh Mahanthappa. Mother Tongue is Rudresh's musical attempt to dispel the mistaken notion that India, with its multiple cultures, religions and hundreds of spoken languages and dialects, is one homogenous culture. In response to having been repeatedly asked: "Do you speak Indian?" or "Do you speak Hindu?" Rudresh has created compositions that are directly based on melodic transcriptions of various Indian-Americans' indignant responses in their native Indian tongues to these questions. Rudresh, Vijay Iyer (piano), Francois Moutin (bass), and Elliot Humberto Kavee (drums), interpret and reconfigure seven languages of India through their own musical language. The astounding results make up the core of this CD.
Named a Rising Star on the alto saxophone in 2003 and 2004 by the Down Beat International Critics Poll, Rudresh came to New York City in 1997 from Chicago. His presence was felt immediately. In a city renown for its competitive jazz scene, Rudresh's performances with his trio and quartet, as well as his work with Vijay Iyer, his partner in musical advancement, has helped to put Rudresh at the forefront of the New York scene. He has received grants from the Rockefeller Foundation and the American Composers Forum for music that resulted in the critically heralded CD, "Black Water".
Rudresh's sound is influenced by the rhythmic investigations of Steve Coleman and the introspective lyricism of John Coltrane. But this description misses the larger picture of what makes Rudresh's sound so personal. His tone cuts to the heart of the note. His inflections and use of quartertones add a vocal element that make odd rhythmic groupings or unusual melodic choices sound natural. On an album dealing with language, it is this quality that stands out. The melodies and solos transcend their musical settings; they speak to you in the manner of the spoken words upon which they are based.
Each track embodies a level of communication both through composition and improvisation. Mahanthappas band, a rhythm section that is clearly setting the pace for jazz in New York, elevates his blazing yet thoughtful solos. In particular, "The Preserver," "Kannada," "Gujarati," and "Change of Perspective," showcase this band's enchanting ability to paint the most thought-provoking musical images over remarkably different rhythmic and harmonic landscapes. "Point of View" offers a chance to hear Rudresh improvise and here one truly gets to hear the references to his Indian ancestry. "Mother Tongue" embraces jazz through Rudres's bi-cultural identity.
Rudresh Mahanthappa is among the vanguard of musicians on the jazz scene today who are producing works of originality and integrity. "Mother Tongue", made possible by a commission from the New York State Council on the Arts, is the album that we believe will introduce him to a wider audience.