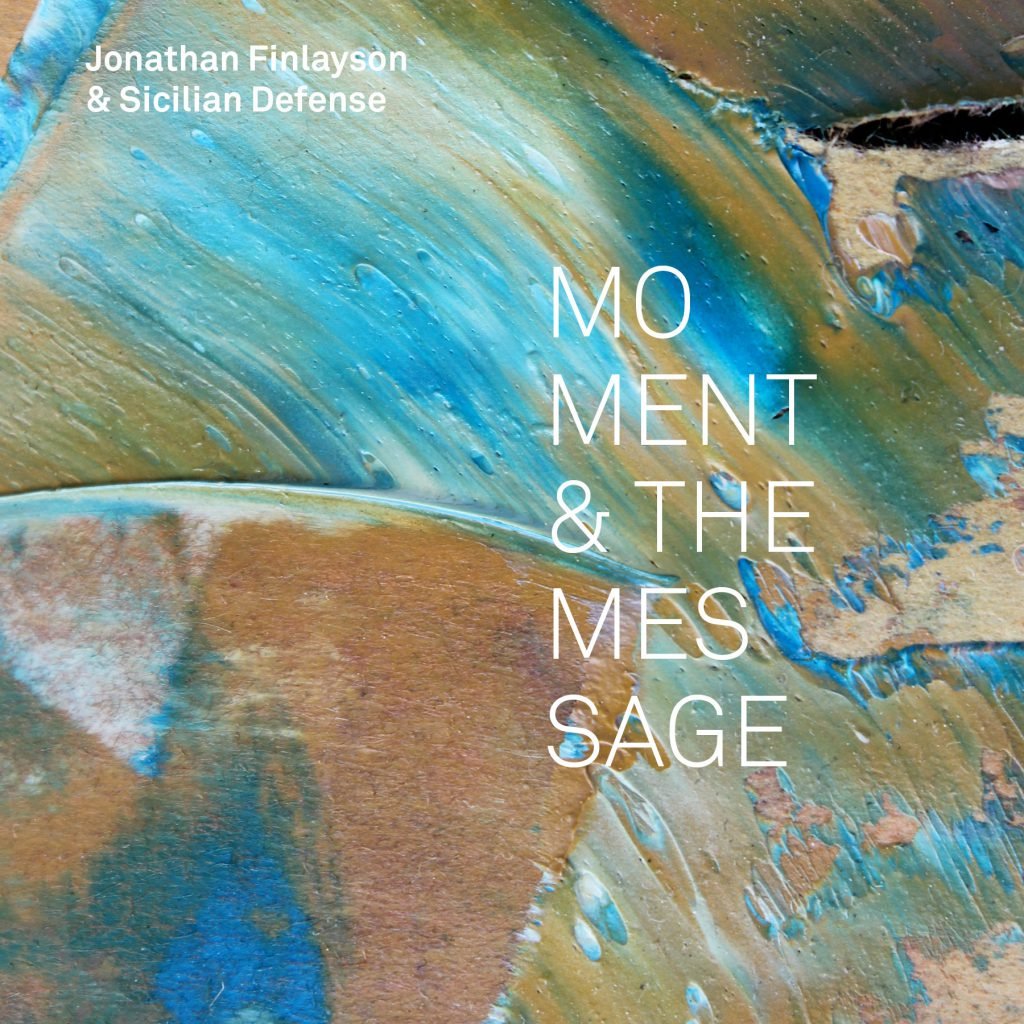 Moment and the Message
Jonathan Finlayson
Track List
Circus

7:40

Lo Haze

7:53

Ruy Lopez

5:43

Carthage

7:08

Tensegrity

5:38

Le Bas-Fond

5:57

Tyre

4:14

Fives and Pennies

12:43

Scaean Gates

6:06
Moment and the Message is the long-awaited debut from Jonathan Finlayson, one of the most sought after young trumpeters in jazz. A member of alto saxophonist Steve Coleman's band Five Elements, Finlayson is widely admired for his ability to tackle cutting-edge musical concepts with aplomb. In just the last four years, his playing has been featured on an astonishing three albums that were named #1 album of the year by The New York Times: alto saxophonist Steve Lehman's Travail, Transformation and Flow (Pi 2009), Steve Coleman and Five Elements' Harvesting Semblances and Affinities (Pi 2010) and David Virelles' Continuum (Pi 2012).
Born in 1982 in Berkeley, CA, Finlayson began playing the trumpet at the age of ten in the Oakland public school system. He came under the tutelage of Bay Area legend Robert Porter, a veteran trumpeter from the bebop era who took Finlayson under his wing; he was often seen accompanying Porter on his gigs about town and sitting in on the popular Sunday nights jam session at the Bird Cage. He subsequently attended the New School for Jazz and Contemporary Music where he studied with Eddie Henderson, Jimmy Owens and Cecil Bridgewater.
Finlayson is a disciple of the saxophonist/composer/conceptualist Steve Coleman, having joined his band Five Elements in 2000 at the age of 18. "Jonathan's always had a lot of music in him; he was one of these prodigy cats", Coleman says. "I think I may have first heard him play when he was about 13 years old and then again in 2000, during a workshop that I gave at Berkeley High School, when I also met (trumpeter) Ambrose Akinmusire. I was impressed with what they could do, so Jonathan and Ambrose began coming by my crib to discuss music, to work on music theory and study history. I then called Jonathan for a week-long gig in Chicago later that year, and we've been playing together ever since."
Finlayson's own challenging music operates in some of the same rhythmically complex terrain as Coleman's, but is distinguished by its puzzle-like musical forms. An avid chess player, Finlayson named his band Sicilian Defense after the oft-used chess opening move, and there is a sense of deductive logic to many of his compositions. For example, "Ruy Lopez" is a musical transcription of the first eight moves of the popular chess opening. The improvisations also reflect that of a game of chess, where the back and forth dialogue between the two soloists mimic the moves and countermoves of two chess players. The piece "Circus: draws on a childhood memory that is informed by the music of the Henry Threadgill, with whom Finlayson performed in Threadgill's premier of his piece Dimples in 2012. "Tensegrity" is a study in counterpoint that is harmonically reminiscent of the music of Johann Sebastian Bach.
The artistry that Finlayson has developed in over a decade working as a member of Five Elements considered one of the most technically demanding in jazz has made him among the most sought after trumpeters. "To me, Jonathan is the most distinctive trumpet player of his generation," says Steve Lehman, who has worked extensively with Finlayson. "The purity of his sound; the kind of intervals and shapes he uses to move around the instrument makes him one-of-a-kind. He has so much facility and musical knowledge at his fingertips. Whether it's demanding rhythms, alternate tunings, or just plain feel, nothing is really foreign to him, or outside of his comfort zone." Guitarist Mary Halvorson, who recorded the highly acclaimed albums Saturn Sings and Bending Bridges with Finlayson, says: "Jonathan's tone on the trumpet is beautiful: razor clear and yet simultaneously vulnerable. His expansive harmonic and intervallic logics make his sound instantly recognizable and completely unique. He constantly surprises me as he operates seamlessly through complex written material, chordal structures and wide-open sonic terrain with equal command."
Sicilian Defense is made up of some of the most accomplished young musicians on the jazz scene. Pianist David Virelles is a member of bands led by such great saxophonists as Chris Potter, Ravi Coltrane and Mark Turner. His 2012 recording Continuum was released to wide critical acclaim. Guitarist Miles Okazaki's own album Generations was named to the best of 2012 list by The New York Times. Bassist Keith Witty, also a bandleader, has a new release with the collective trio Thiefs. Drummer Damion Reid has played on highly regarded albums with the likes of Rudresh Mahanthappa, Steve Lehman and Robert Glasper. Its an outfit that is superbly suited to helping Finlayson carry out his complex, ever-shifting compositional strategies.
Moment and the Message heralds the arrival of Jonathan Finlayson as a bandleader after a dozen years as a sought-after sideman and apprenticeship in Steve Coleman's Five Elements. Unlike the many young musicians who rush to release albums, he has waited patiently for the right situation to make his decisive move. As a leader, he commands the front line as the only horn, spinning one imaginative solo after another while his compositions and leadership brings out the best from his fellow band mates. For Finlayson, its now his moment to step into the spotlight.