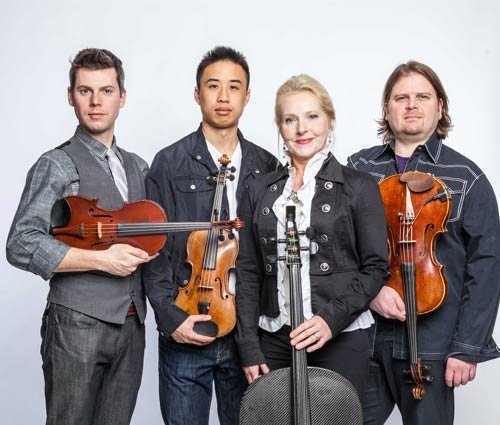 ETHEL
Acclaimed as "indefatigable and eclectic" (The New York Times), "vital and brilliant" (The New Yorker), and one of the most exciting quartets around (Strad Magazine), ETHEL invigorates the contemporary music scene with exuberance, intensity, imaginative programming, and exceptional artistry.
At the heart of ETHEL is a collaborative ethos a quest for a common creative expression that is forged in the celebration of community. As cultural and musical pollinators, the quartet brings its collaborative discoveries to audiences through multi-dimensional musical repertoire and community engagement.
Founded in 1998 and based in New York City, ETHEL is comprised of Ralph Farris (viola), Dorothy Lawson (cello), Kip Jones (violin) and Corin Lee (violin).
From ETHEL's website